1. Log in into your cPanel account.
2. In the "Advanced" section, click on the "Error Pages" icon. This will take you to the main error pages page. This page lists many kinds of error pages that you can customize.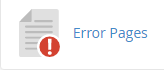 3. Select one, and click on the link.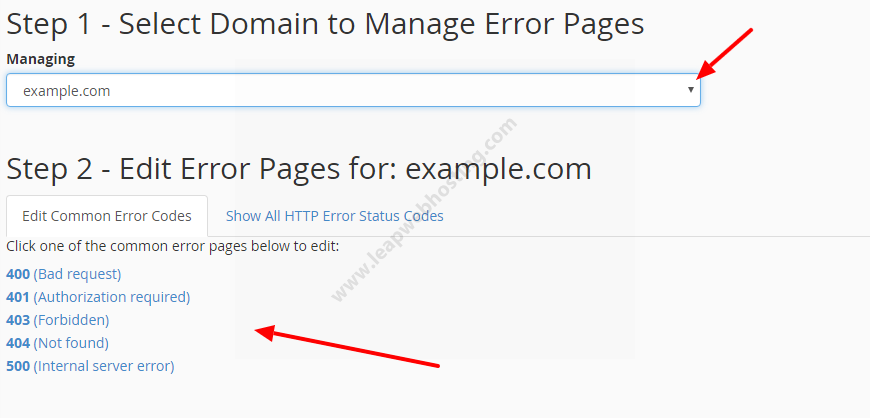 This will take you to an editing page. This is where you create your custom error page. You can include one or more of the listed tags to further customize the page. You can also use HTML tags in your page, making it easy to match the look of your error page to the rest of your web site. Create your page by entering your text into the big block. For example: The page (then click on the "Requested URL" button) is unavailable.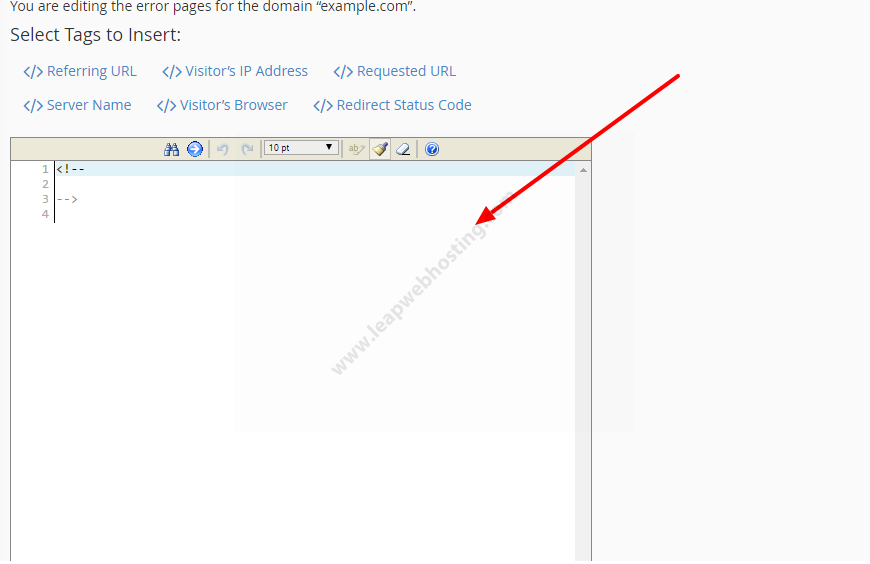 4. Scroll down and click the "Save" button. You are now taken to a verification page, showing that your error page is created. Click on the "Go Back" button.