1. Log into your cPanel account.
2. In the "Databases" section, click on the "MySQL Databases" icon.




3. In the "New Database: Username_" field enter the name of a new database you want to create.
4. Click on the "Create Database" button.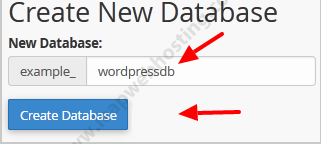 5. You will see a success message afterwards.