You can do that either via FTP (chmod, for more information please refer to your FTP client provider), or File Manager available in cPanel.
1. Log into your cPanel account.
2. In the "Files" section, click on the "File Manger" icon.


3. Find the file or directory which you want to modify its permissions, right click on its name.
4. Click on the "Change Permissions" button.


5. Set the correct permissions and click "Change Permissions".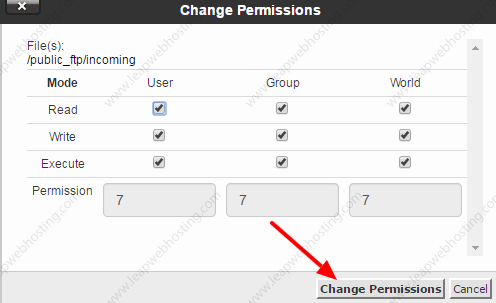 IMPORTANT:
Changing file permissions might cause your website being vulnerable to attack. Please ensure that you know what you are doing.